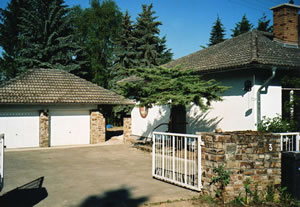 Would you like to be on vacation with your family and friends without staying in different hotels and apartments and / or without sacrificing music or the piano?
Are you a musician and want to organize an intensive practice week with your colleagues?
You are a company that is looking for a congenial accomodiation for your colleagues in the Rhein- Main area (e.g.fair in Frankfurt)?
In a workshop you might want to channel your knowledge to colleagues or interested people and will need a reasonable lodging in the same house.
You might be an artist at the 'Rheingau Music Festival' or a visitor to the concerts and are looking for music friendly accommodations with the possibility of practice time.
Or maybe you want to explore the beautiful Rheingau with your friends directly from your doorstep and walk through the lovely paths of the Rheingau-Taunus landscape, got to wine-tasting, relax, play music and enjoy your vacations.
Our house offers for up to 10/11 persons a quiet oasis, in which you can find relaxion, concentration, playing and fun in a friendly and generous atmosphere.